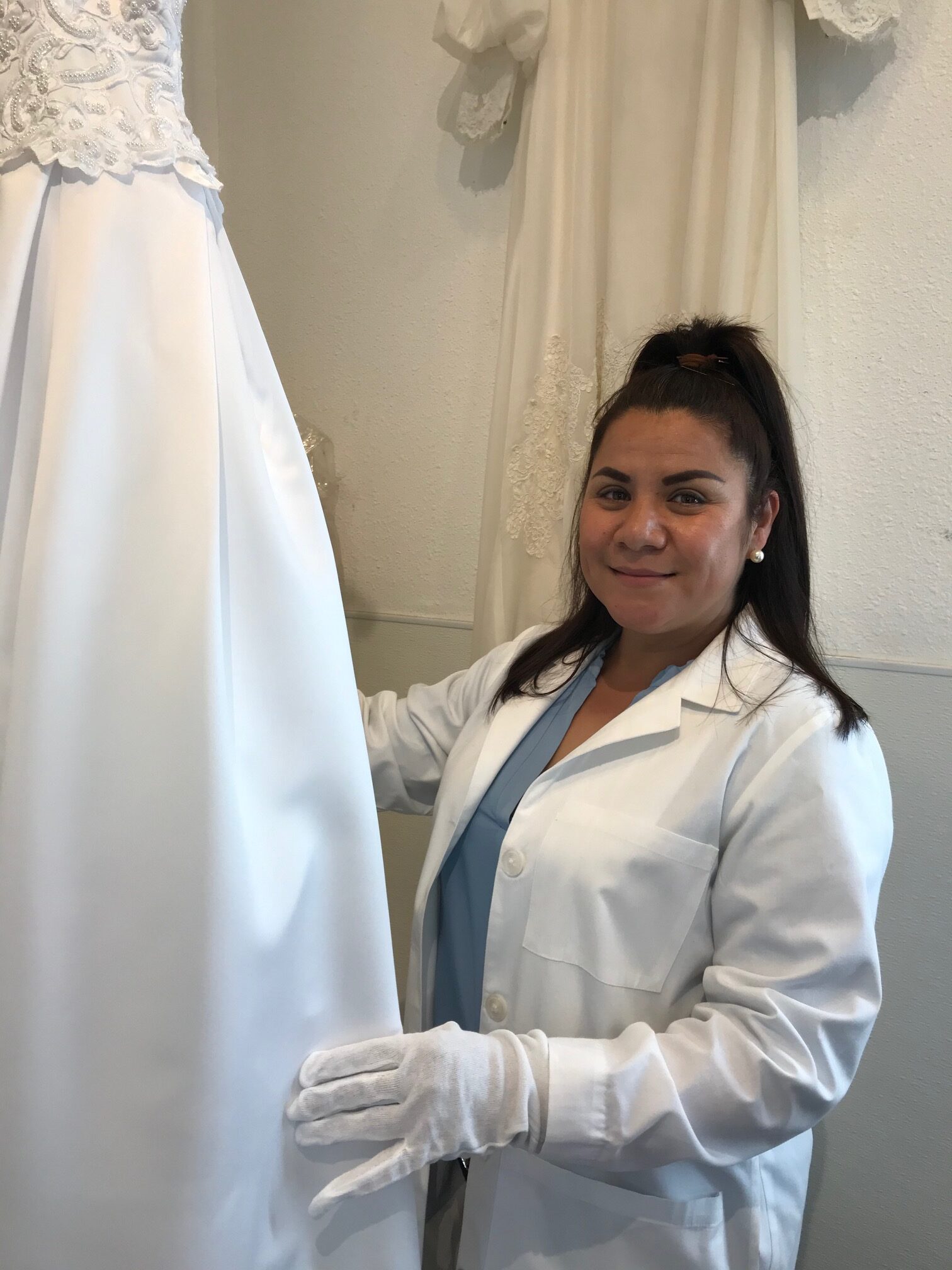 Nancy Gutierrez
Meet Nancy Gutierrez, one of our Wedding Gown Specialists and Member of the Production crew! Nancy has been with Kite's Custom Cleaners for 4 years now, and brings over 18 years of experience in garment care to our team.
Nancy is one of the main staff members that ensures that wedding gowns are perfected for Brides, and assists with cleaning, pressing, restoration, preservation, and she also helps package each preserved gown in its archival keepsake box and protective muslin wrap.

In addition to wedding gowns, Nancy's duties include small alterations/repairs, and quality control. She feels that it is her responsibility to make sure "That the client is happy with our work." When asked what the favorite part of her job, or her favorite Kite's memory is, Nancy says, "I enjoy the times that we have had together celebrating Birthdays and events together as a big family."