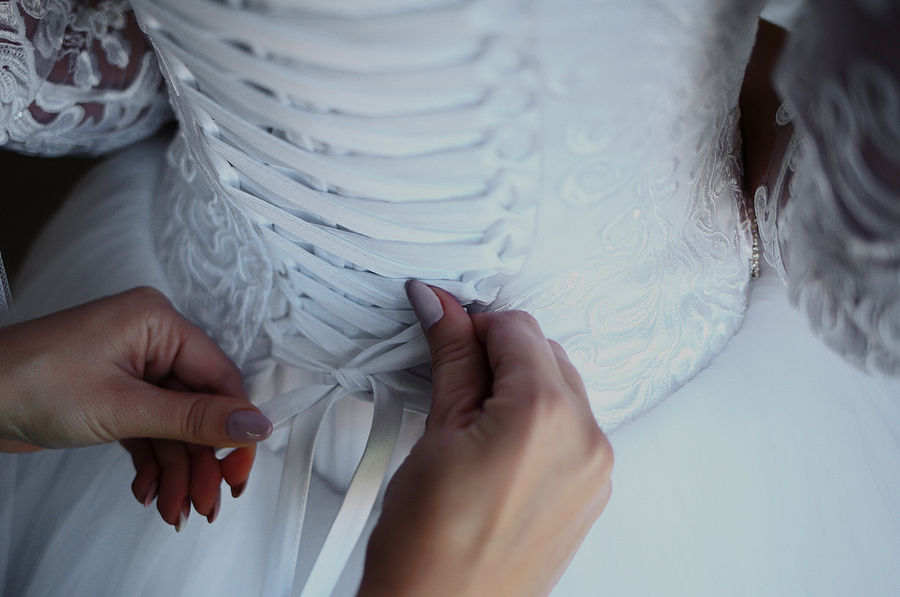 Dallas/Ft. Worth and Arlington Wedding Gown Preservation by Kite's Bridal 
Wedding gown cleaning is a necessity, but what about gown preservation? Did you know that the two aren't the same? That's OK if not! We at Kite's Bridal work with specialty and designer gowns day in and out, while you only wear yours once. You can leave the expertise to us. 
Whether you're located or looking to get married in Fort Worth, or around one of our beautiful neighborhoods like University Park, Downtown, the Stockyards, or the Westside, Kite's Bridal has served this community for decades, and we put customer service first. 
So for weddings and brides all across Ridglea, White Settlement, Richland Hills, Allen, and Plano, when it comes time to have your gown cleaned and preserved with our MuseumCare™ certified processes, we'll be ready to help. Call us at (866) 822-2554 and ask about our free quotes.
Guide to Ft. Worth Wedding Dress Preservation (Professional Cleaning Included!)
There are plenty of other gown cleaning services available in Cowtown, and there are even services who claim to preserve your wedding dress too, but they are NOT the same! Kite's Bridal is your only North Texas source of certified gown preservation, which is guaranteed by the Association of Wedding Gown Specialists. 
Why do you need a network of Gown Specialists for your dress preservation, though? Isn't it a one-and-done process? It can be for some, but for others, gown preservation is intended to protect your gown in between showings or even generations of women in your family. For instance, when not properly preserved, even the nicest of wedding dresses can experience fabric tightening and shrink, which is difficult to reverse, and would prevent your daughter or granddaughter from inheriting it. 
Plus, our cleaning process will ensure that your gown is properly preserved and protected from invisible stains, which can be one of the most damaging elements for a dress, in addition to the aforementioned shrinkage. When you're looking for gown cleaning and preservation all-in-one in Highland Park, Southlake, Clearfork, or Rivercrest, you need Kite's Bridal!
Free Muslin Cover Included! Preserve your Wedding Gown Professionally with Kite's of Fort Worth
In addition to your wedding bands and that slice of frozen wedding cake, your gown is one of the most important keepsakes you're able to take with you from your wedding day. Why risk damaging your dress when it's just as easy to clean and preserve long-term? Call Kite's Bridal of Camp Bowie and Alta Mere today, and find out why we're so highly ranked by both WeddingWire and TheKnot. 
Call us today at (866) 822-2554, no matter what part of your wedding planning process you might be at. We work with newly engaged brides, pre-departure brides, and brides that didn't think about preservation until they'd already kicked off the honeymoon. Whatever part you may find yourself in, Kite's Bridal is here to help.