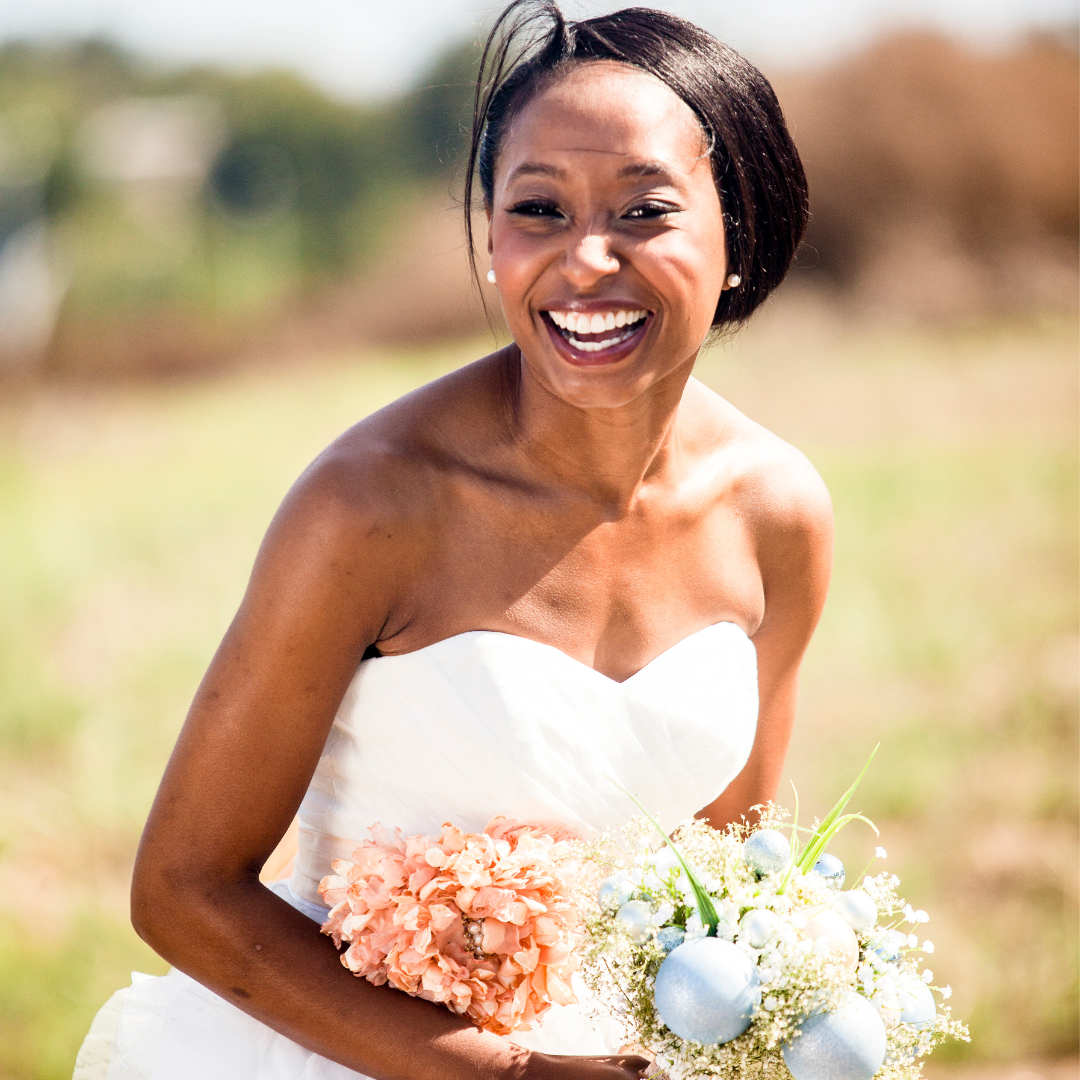 You might have been married in North Texas or somewhere else entirely. Whichever the case may be, when you need expert help with wedding gown cleaning after your ceremony, you need to trust the professionals.
Did you know that a gown cleaning immediately after your wedding is actually recommended, even if you didn't visibly stain or damage your dress during your big day? That's right! Invisible stains and microscopic tears can worsen as weeks turn to months. Even worse, when some time has passed, you'll have to seek out a dress restoration, rather than a simple cleaning.
Read on to learn all about different types of stains and how a professional can evaluate your gown. Then, give Kite's Bridal a call at 866-822-2554 and see just how affordable and easy the gown cleaning process can be, all across Fort Worth, Westover, Ridglea, Camp Bowie, and Benbrook.
If there's something that can happen to your gown, we've probably seen it and more!
When it comes to brides who bring their gowns to us after their wedding day or honeymoon (either of which works, by the way!), we've seen all sorts of stains and damage. Weddings in Colleyville, Flower Mound, and Arlington can get just as messy as some distant beach. So there are a number of items that we take care of at Kite's:
BOTH KINDS OF STAINS – There are both visible and invisible stains that can befall your wedding gown. Visible stains from food and invisible stains from sugars or alcohols can both be addressed using Kite's cleaning methods.
TEARS OR SNAGS – Most bridal gowns have intricate lace and other elements that make them beautiful, but also easy to damage. Kite's Bridal can repair even the most delicate of fabrics to make sure that in months and years to come, your dress won't further damage itself or weaken.
THE AWGS DIFFERENCE – When you clean with Kite's Bridal, you're getting something that most other gown cleaners might not have: a certification from the Association of Wedding Gown Specialists. Our certification, coupled with our other services like restoration and preservation, makes Kite's a step above the rest.
Fort Worth's choice for professional and certified Wedding Gown cleaning
Our long list of happy clients and awesome WeddingWire and TheKnot reviews have made Kite's a wedding gown leader all across Richland Hills, Haltom City, Lake Worth, Pantego, Highland Park, Garland, Allen/Plano, and beyond. Kite's also offers MuseumCare™ preservation for your gown, in tandem with your cleaning too, should you be interested.
Call us at (866) 822-2554 for a free consultation at our Fort Worth location, and prepare to be impressed with the difference.