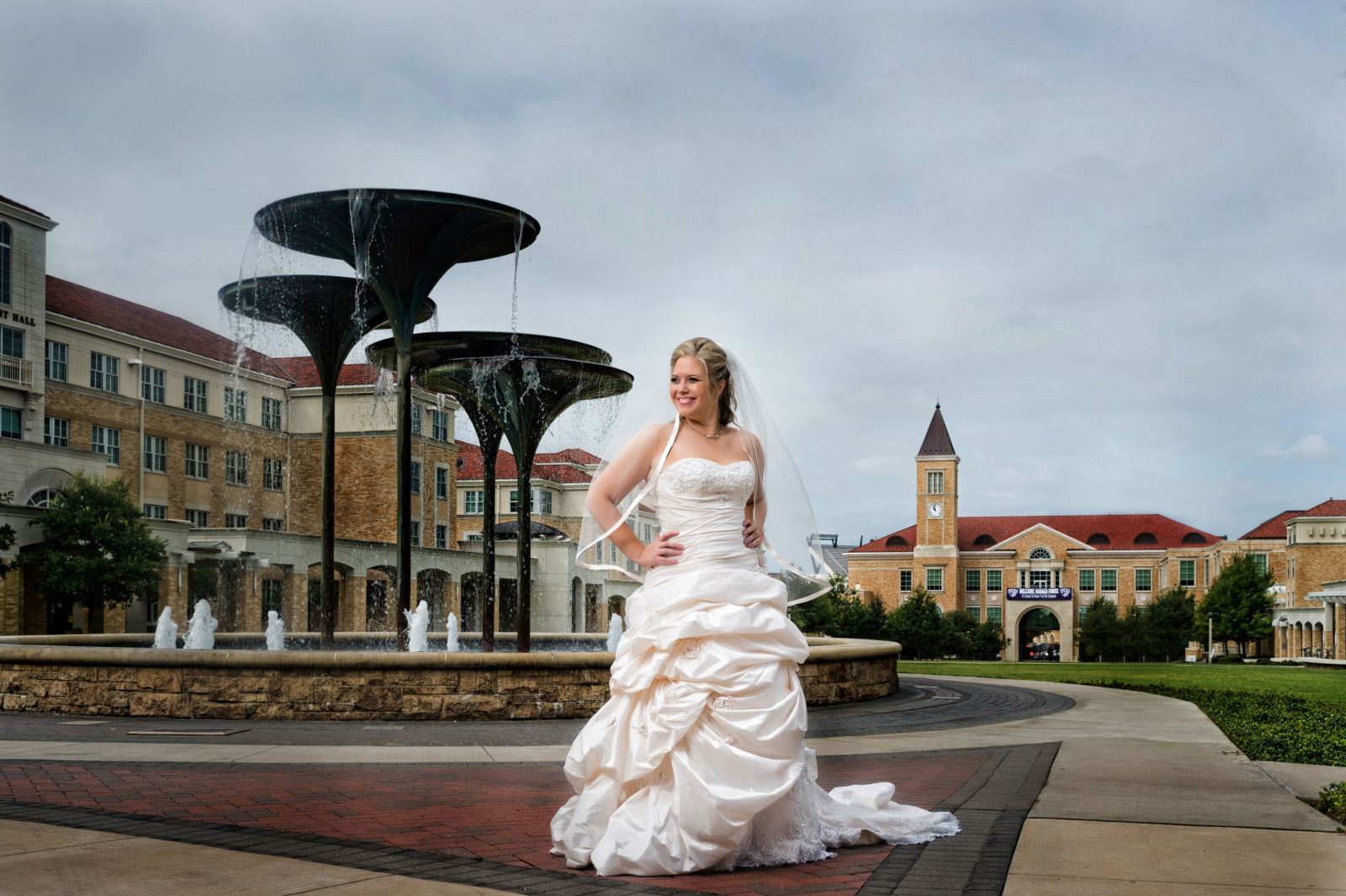 Bride Jenna and her husband Richie knew what they wanted for their October nuptials right from the beginning–in fact, they started planning their dream wedding 4 months before they were even engaged! Read more about their wedding and how Kite's Wedding Gown Specialists in Fort Worth, TX expertly cleaned and preserved her gown!
When was your wedding and where did it take place?
Richie and I got married on October 11, 2014 at the Arborlawn United Methodist Church in Fort Worth, TX. We had the ceremony at Doss Heritage and Culture Center in Weatherford, TX. How long were you two engaged? We were engaged for 7 months before the wedding, but actually started planning the wedding 4 months before we were engaged. We knew we were going to get engaged so we figured we'd get a head start on the planning!
When did you know that your dress was "the one"?
I took my mother and maid of honor dress shopping with me one day and in the midst of trying on several dresses, my MOH came into the fitting room with a gown saying that my mom was in love with it and really wanted me to try it on. I initially didn't like it at all (totally wasn't my style) so I refused. My mom came in and begged me to try it on–she really, really wanted to see how it would look on me. I finally caved and tried it on to make her happy. To my shock and surprise, when I came out of the dressing room I instantly knew it was the one! As the saying goes "mother knows best"!