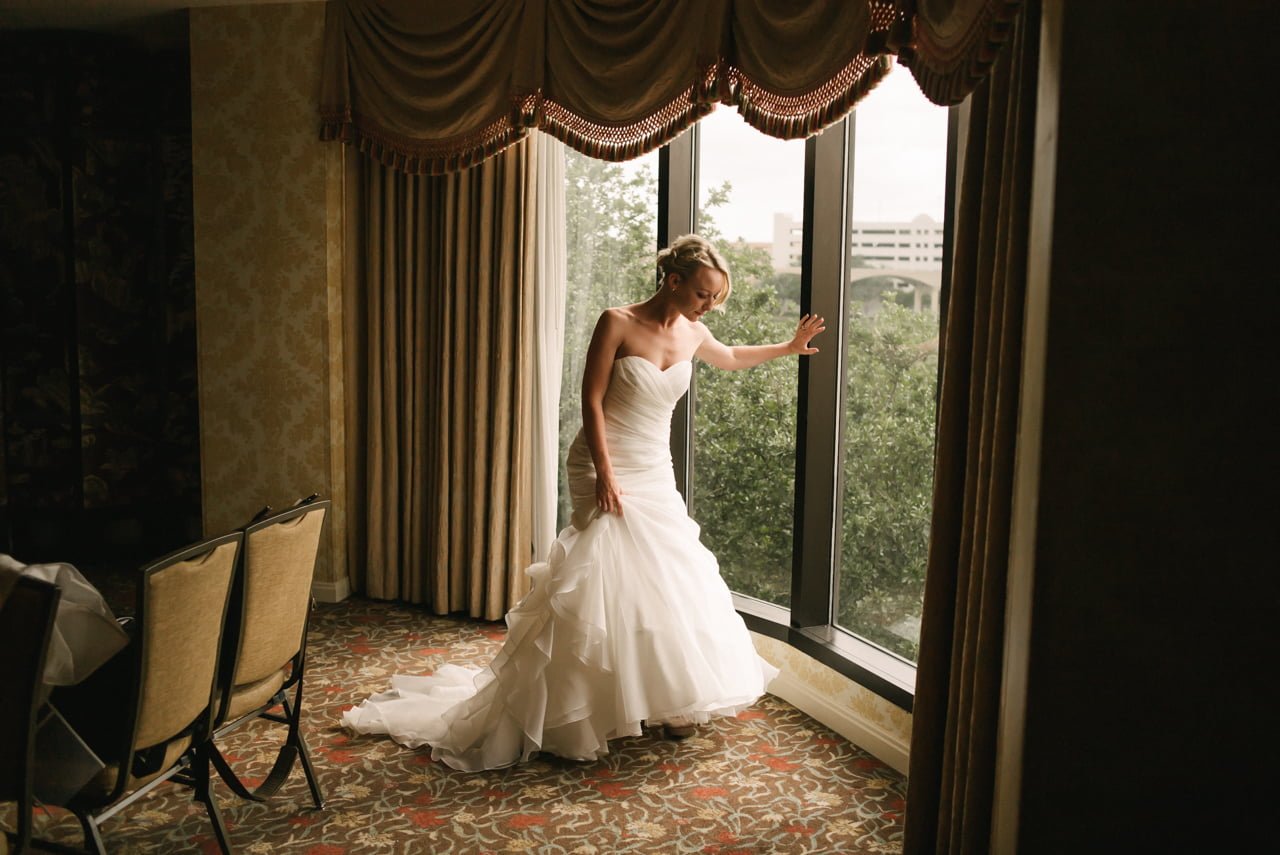 Megan's Wedding Dress Preservation in Texas
Megan's spring nuptials in Texas may have taken a full 10 months to plan; but, in reality, she'd been planning for this special day since she was a little girl. Read more about Megan's dress and wedding below!
When was your wedding and where did it take place?
We got married on May 25, 2014 at the Omni Mandalay Hotel in Las Colinas, Texas.
When did you know that your wedding dress was "the one'?
I got my Stella York wedding gown at Bliss Bridal in Fort Worth, Texas. I knew the gown was "the one" when my Mimi started tearing up. I was so happy in it and didn't want to take it off!
What is your absolute favorite memory from your wedding day?
Our first kiss as husband and wife was hands down the best moment from my wedding day! It could have lasted forever and I wouldn't have cared–it was that magical.
Why did you want to get your wedding dress cleaned and preserved?
I would love to save the gown for my future daughter. If I don't have one, I may want to donate it so another bride can feel as beautiful in it as I did.
Why did you decide to get your wedding gown cleaned by a member of the Association of Wedding Gown Specialists?
My mother is actually the wedding gown specialist at Kite's Wedding Gown Specialist and she made it very clear that this was the only place to go for expert wedding gown care in the Fort Worth area! What I like most is that they do their cleaning and preservations on-site–this was someplace I could go to personally drop off my wedding dress and not mail it out somewhere far away. They did an excellent job!
Photographer Credit: William Bichara Photography