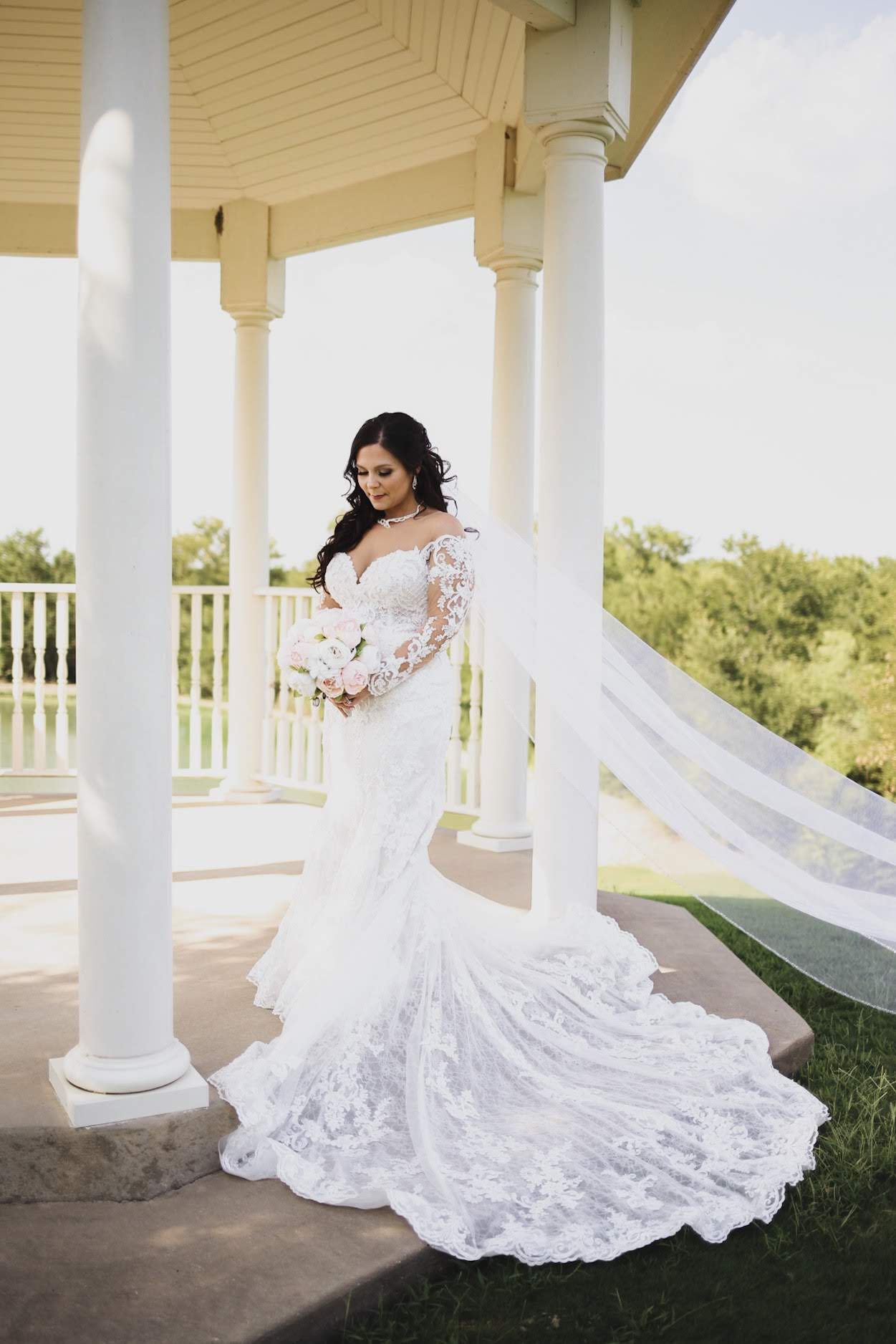 When was your wedding and where did it take place?
The Milestone
Krum, TX
October 5, 2019
How long did it take you to find your wedding gown and how did you know it was "the one?"
I found my gown at the very first bridal shop that I went to. I tried on a total of 14 gowns all in my price range, my gown that I purchased was the second one I tried on. I knew it was the one as soon as I put it on, but my group wanted to see the other gowns that were picked. As soon as I was buttoned into the gown I was hit with a feeling of sheer happiness, I felt like the most beautiful woman in the world and I could not wait to purchase my gown and wear it on my big day!
What Kite's wedding gown service did you use?
Cleaning (after wedding) and Preservation
Why did you choose Kite's Wedding Gown Specialists for the care of your wedding gown?
I researched many specialists in the DFW area, when I came across Kites and read all of the reviews, I knew I had to go with them for my cleaning and preservation. The woman who kept in contact with me through the process was wonderful! I was updated and sent pictures through the whole process- I knew my gown was in great hands!
Favorite memory, or what stands out most about your wedding day?
My favorite memory is when my husband and I saw each other for the first time. He looked so handsome and he was just in awe of me! It felt so wonderful to take a moment with just us to spend some time together before the festivities started!
How would you rate your overall experience with Kite's Wedding Gown Specialists?
***** (5 Stars!)